Pet Microchipping for Dogs and Cats

In a perfect world, leashes, fences, and doors are enough to keep your pet safe and secure. But these methods aren't foolproof, and distractions such as squirrels or cars could cause your pet to break lose or wander far from home. Accidents happen, and your pet depends on you for protection. Implanting the HomeAgain microchip and enrolling in Grand Rapids Veterinary Clinc's Advanced Pet Recovery service helps ensure that your pet will be with you for a long time to come. Think your pet won't get lost? One in three will. But 94 percent of lost pets that had been implanted with the HomeAgain microchip have been reunited with their owners.
Maximize the chance of finding your lost pet by having it microchipped at Grand Rapids Veterinary Clinic today.
Using a tiny microchip about the size of a grain of rice, Grand Rapids Veterinary Clinic connects you and your pet to a comprehensive pet recovery service, helping to keep your pet safe and giving you peace of mind. The HomeAgain Pet Recovery Service works 24 hours a day, 7 days a week, every day of the year to facilitate the recovery of lost pets. Thanks to the HomeAgain Microchip Identification System and the Recovery Service, over 300,000 lost pets have been returned to their families. On average, HomeAgain reunites a lost pet with its family every 6 minutes.
The HomeAgain Services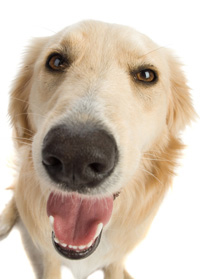 Advanced Pet Recovery: Implanting and activating the HomeAgain microchip maximizes the chances that your pet is recovered should he become lost. The HomeAgain Advanced Pet Recovery service also offers a whole lot more:
Only HomeAgain will instantly send an email alert to shelters, vet clinics, and other members of the HomeAgain network within a 25-mile radius of where your pet was lost.
Only HomeAgain offers on-call support by trained counselors to guide and assist you until your pet is recovered.
Only HomeAgain has the ability to provide medical information upon recovery of your pet to help ensure immediate medical care if needed.
Only HomeAgain will send you a "lost pet poster" with your pet's picture, your contact information, and the location where your pet was lost so you can begin the search for your pet
Emergency Pet Center: As a member of HomeAgain, you'll have 24-hour access to our on-call veterinarians who can offer medical assistance or connect you to an emergency vet, regardless of your location.
Online Medical Information: Need to kennel or travel with your pet? Use our online health information database to print all the information you need, including your pet's medical information. Our online database keeps a history of your pet's medical information, even if you've changed vets.
ID Card: With your subscription to HomeAgain, you can request an ID Card for your pet - a plastic card the size of a driver's license perfect for carrying with you wherever you go with your pet. The ID contains your pet's picture, veterinarian emergency information, and vaccination information.
Call Grand Rapids Veterinary Clinic today to schedule your pet's appointment: 218-326-0395 or fill out our online appointment request form.