Important Changes to After Hours Pet Emergencies Calls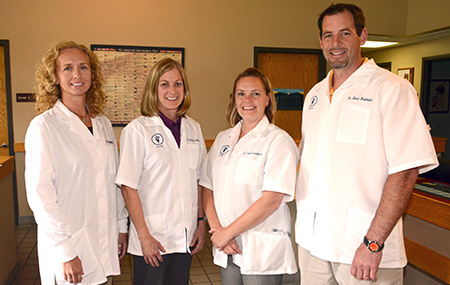 Beginning February 1, 2021, all overnight emergency services calls from 10 p.m. to 8 a.m. (7 days a week) will be referred to Blue Pearl Emergency Pet Hospital in Duluth or Red River Animal Emergency Hospital in Fargo. The teams at these facilities are available to triage emergency situations and offer the best treatment recommendations. After hours emergency calls on major holidays including Memorial Day, July 4, Labor Day, Thanksgiving Day, Christmas Eve, Christmas Day, New Year's Eve and New Year's Day, will also be referred to these two hospitals. Our phone system will notify you if you need to call those animal hospitals instead and provide you their telephone numbers.
Your Grand Rapids Veterinary Clinic team is still available to handle all calls from 8 a.m. to 10 p.m., 7 days a week, excluding the holidays noted above.
Please know that this decision has been a tough one to make and may understandably bring some frustration. Our team's safety is at the forefront of this change. We have seen a dramatic increase in non-client emergency calls as we have been the only area clinic available after many of the veterinary clinics and hospitals in surrounding areas started routinely referring their emergencies to us. This resulted in us serving a large range of unfamiliar people and pets, creating unsafe situations and vulnerability for our team members. We believe the decision is in the best interest of our team's well-being, and to be here for our regular pet families.

If you have questions or concerns please feel free to contact us at 218-326-0395.
For Pet Emergency information, visit https://www.grvet.com/services/emergency-pet-care.