Pet Boarding Kennels For Your Dog or Cat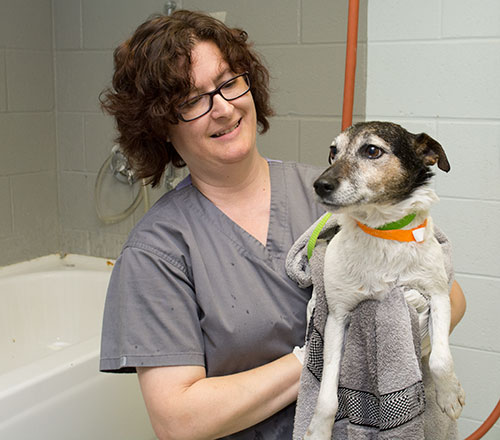 The Grand Rapids Veterinary Clinic offers complete pet sitting and boarding for dogs and cats at our Grand Rapids, Minnesota location. Daily and weekly stays are available.

Dog Boarding Kennels
Pets staying 2 or more nights are bathed and freshly combed or brushed before you come to pick them up.The dog kennels are available in several sizes from small to extra large. Our dog boarding area is equipped with small, medium, large, and extra large cages. It also has spacious runs for dogs that require more room and exercise. A kennel assistant is the caretaker while you are away. Your dog will be fed each morning and evenig with Eukanuba Low Residue Formula dog food to minimize any stomach upset from a change in food. If you prefer to bring your "regular" food or a prescription diet for your pet, we will be sure it is fed according to your requests. And yes, we do honor special requests for your canine friend.
All dogs are let out individually, 3-4 times daily, in our large outdoor exercise area. You are allowed to bring any toys, blankets, beds, food, treats or medications you want them to have. All dogs are required to be current on rabies, distemper, and bordetella (kennel cough). Pets may picked up form boarding during regular business hours, Monday thru Friday 8 a.m. to 6 p.m., Saturdays 8:30 a.m. thru 4 p.m. and Sundays from 5:30 p.m. until 6 p.m.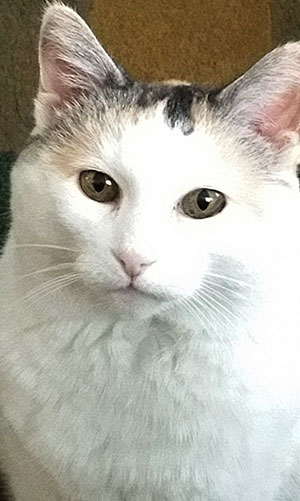 Cat Boarding Kennels
Each boarding pet is treated like one of our own at Grand Rapids Veterinary Clinic. The cat boarding area has a cat climbing 'tree', with various perches and scratching areas. The cat boarding area is set up with cages that allow your cat to look out a large picture window with a birdfeeder. All cats are fed each morning and evening with Waltham cat food.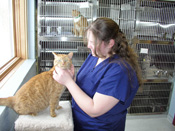 Cats are occasionally let out individually, to wander the boarding area and climb on the 'tree'. All cats are required to be current on rabies, and distemper. Any toys, blankets, beds, food, treats or medications you would like to bring for your cat are welcome. And yes, we do honor special requests for your feline friend.
Boarding fees may be paid by cash, check, VISA, Mastercard, Discover or Care Credit, and are payable at the time services are rendered.
Our office hours are Monday thru Friday from 8 a.m. to 6 p.m. and Saturdays from 8:30 a.m. to 4 p.m. Please call during these hours to schedule a boarding appointment for your pet. You are welcome to stop by anytime and check out our pet boarding facilities. If you would like to schedule a tour of our facility or schedule, please contact us at 326-0395.